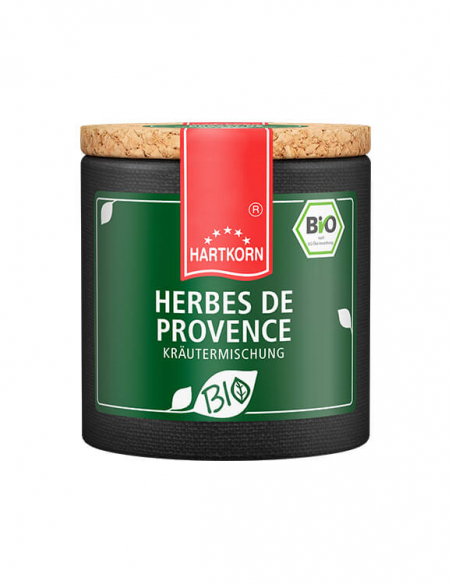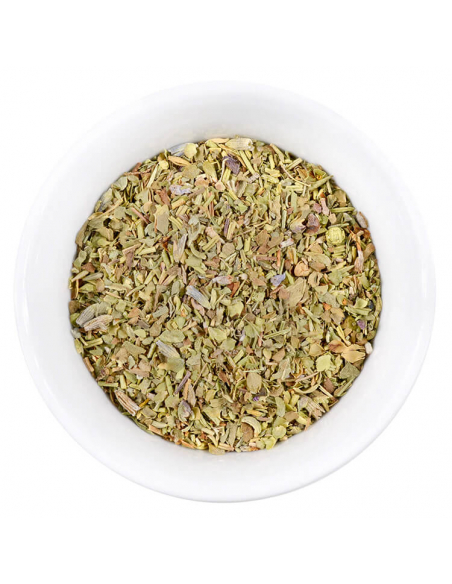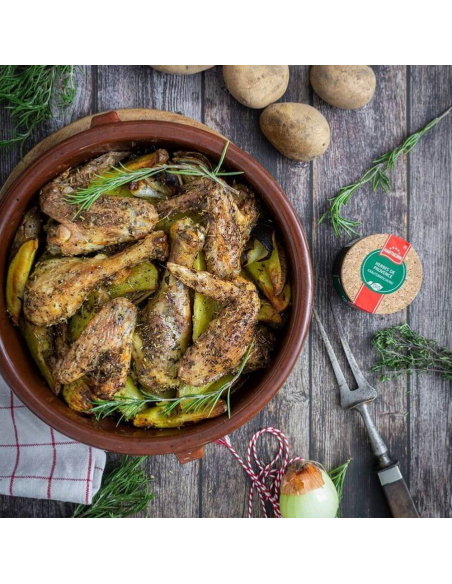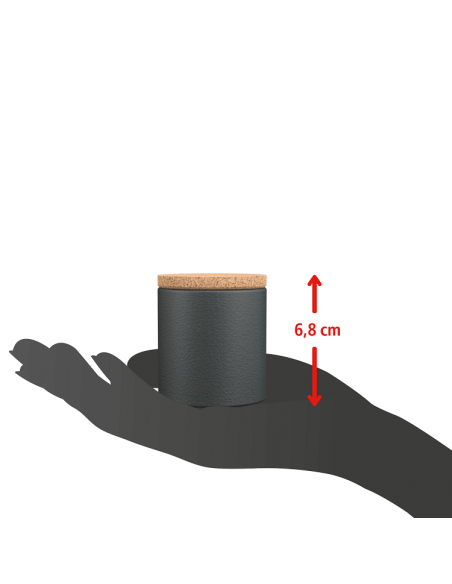 Bio spice herbes de provence
Bonjour et bienvenue! Welcome with us not just any, but THE Mediterranean herb blend from the sunny south of France. In the Herbes de Probvence, the most important kitchen herbs such as rosemary, basil and marjoram meet their aromatic compagnons oregano, thyme and savory. With sage, lavender flowers and fennel, they provide a strong Oh là là on your plate.



If you love the south of France, you can't avoid the herbs of Provence. And honestly, how can you not love them? You can use them perfectly with light dishes like soups, salads and vegetables. But they also love to accompany meat and fish.

It's not just scenery that Provence has to offer. In addition to the gentle olive groves and vineyards or the flat area of the Camarque and the Côte d'Azur, the fantastically beautiful lavender fields with their violet-blue sight always inspire. Therefore, the flowers of this shrub must not be missing in the Herbes de Provence. In addition to the pretty color, the lavender of course also contributes a very special aroma.
Ingredients*

Rosmarin*, Basilikum*, Majoran*, Oregano*, Thymian*, Bohnenkraut*, Lavendelblüten*, Fenchelsaat*

Type

Cork lid box

Filling Weight

16g

Recommended for

Fish dishes
Meat dishes
Pasta dishes
Salads
Soups
Vegetables

Hints

** Aus kontrolliert biologischem Anbau
*May contain traces of cereals containing gluten, mustard and celery For further Informations on Ingredients, Mandatory information according to LMIV, etc
Customers who bought this product also bought: