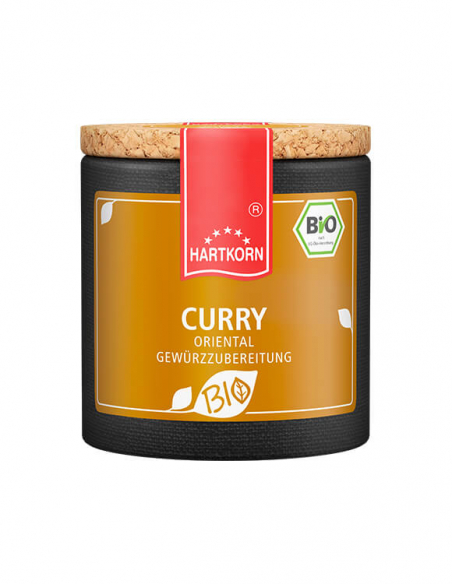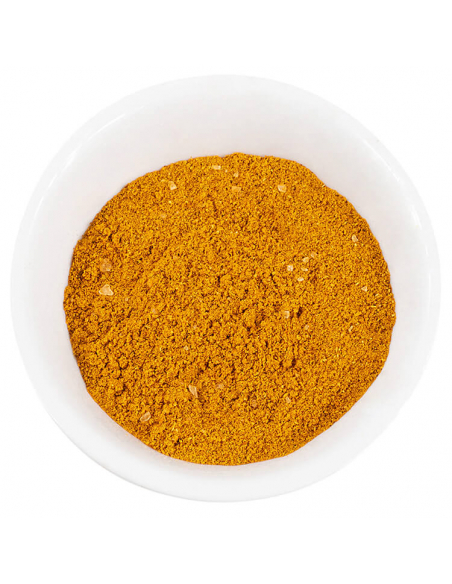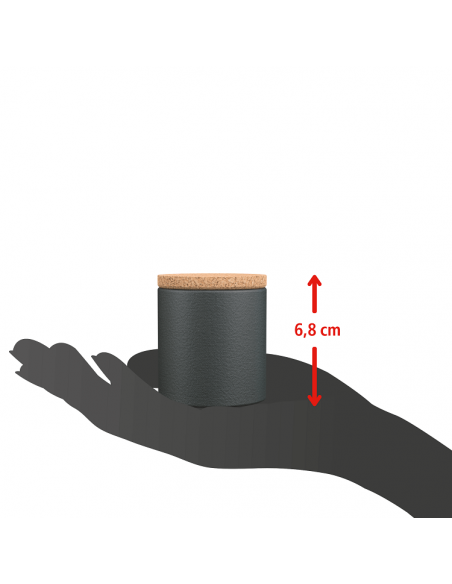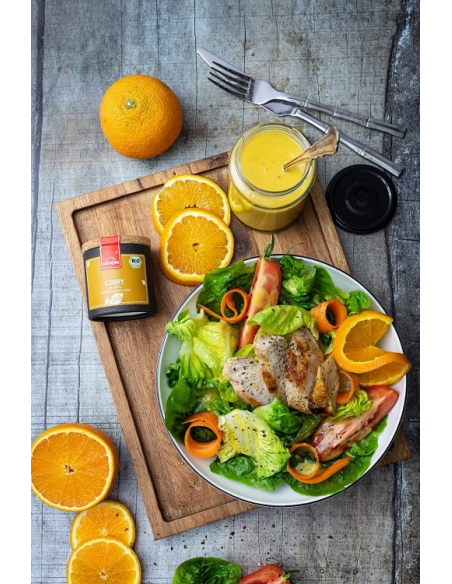 Lid off - Orient on! Let our Curry Oriental take you to a world of 1001 nights. In organic quality, eleven herbs and spices are combined in this spice preparation to give your dishes the full flavor of oriental cuisine. The typical character of coriander combines with the sharp heat of chili and mixes with the warm spice of cinnamon, anise and cumin. But that's not all: the classics pepper and mustard also make their contribution and provide sufficient spiciness, while turmeric and ginger still contribute the necessary freshness and lemony note. Our Organic Curry Oriental is rounded off by fenugreek, which contributes a slightly caramel note.


Chutney, marinade or curry? There are really no limits to your creativity with our Curry Oriental. Just let your imagination run wild. Small tip: If you roast the spice briefly before cooking, you get an extra flavor boost.

Feel free: There are no set lists of ingredients for curries. From Pakistan to India and even to Japan, the mixtures can be completely different in their composition. Whether vegan, vegetarian, with meat or seafood - you have complete freedom. Oh, and in case you were confused for a moment - a curry actually refers to both the mixture of different spices and entire dishes.
Ingredients*

Type

Cork lid box

Filling Weight

45g

Recommended for

Asian dishes
Chutneys
Indian dishes
Marinades
Poultry dishes
Rice dishes

Hints

** Aus kontrolliert biologischem Anbau
* May contain traces of cereals containing gluten and celery. For further Informations according to LMIV, etc. Please contact us under endverbraucher@hartkorn-gewuerze.de
Nutritional values per 100 g
| | |
| --- | --- |
| | |
| Energy | 1136 kJ / 271 kcal |
| Fat | 12 g |
| - thereof saturated fatty acids | 1,2 g |
| Carbohydrates | 29 g |
| - thereof sugar | 26 g |
| Protein | 10 g |
| Salt | 17,2 g |
Customers who bought this product also bought: