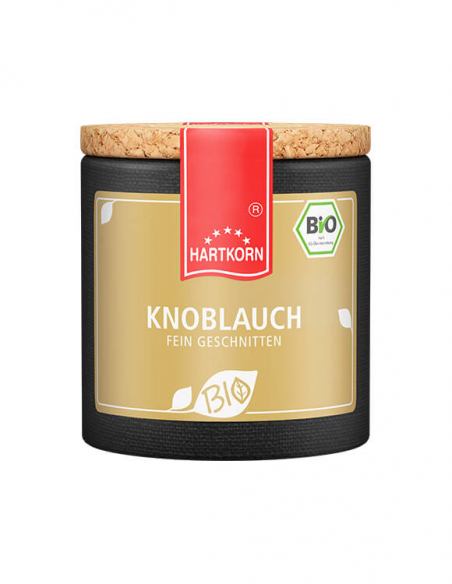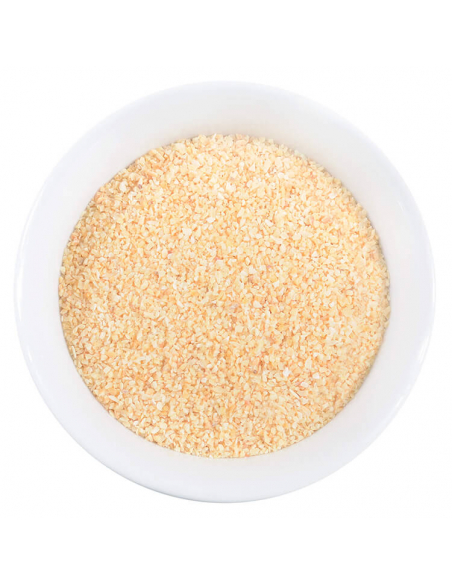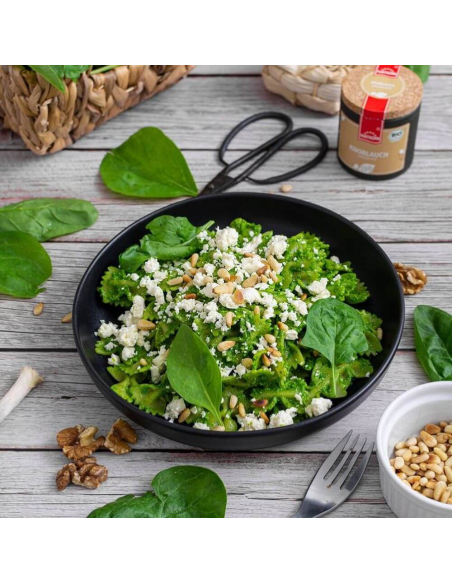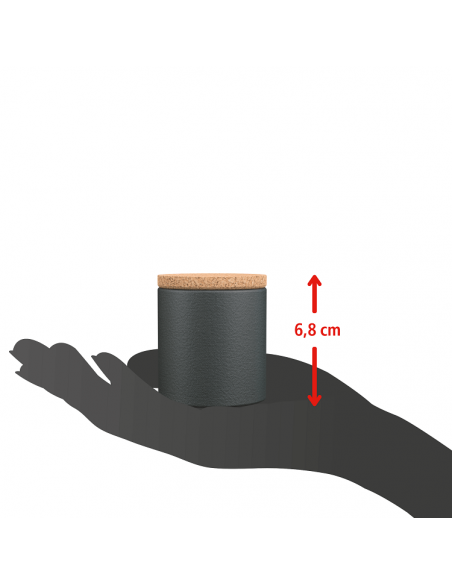 Bio spice garlic granulated
Great love or bitter hate? Garlic is a subject that divides opinion. How convenient is it that you can control the intensity of our granulated organic garlic when cooking? Sprinkled purely into your favorite dish, it tastes pleasantly spicy; if it is allowed to rotate a round in the pan for roasting, this gives its flavor a boost. But be careful, you should not let it sizzle too hot, otherwise it quickly becomes bitter.
Without garlic, without us! Because not having fresh garlic in the house is no longer an excuse. With our granulated organic garlic you can not only dose the amount perfectly, you also provide the perfect taste for dips, sauces, pestos, fish and meat dishes, casseroles, soups - yes the list is long.

After eating the toes, you don't have the best breath - I get it. By the way, the culprits are a number of sulfur compounds that are typical of onion plants. And unfortunately, we have not yet found a safe way to effectively banish garlic breath... So there's only one thing left to do: make sure that the people around you also get to enjoy the unique aroma and stink together.
Ingredients*

Garlic**

Type

Cork lid box

Filling Weight

55g

Recommended for

Casseroles
Dips
Dressings
Fish dishes
Meat dishes
Pestos
Sauces
Soups

Hints

** Aus kontrolliert biologischem Anbau
*May contain traces of cereals containing gluten, mustard and celery For further Informations on Ingredients, Mandatory information according to LMIV, etc
Customers who bought this product also bought: