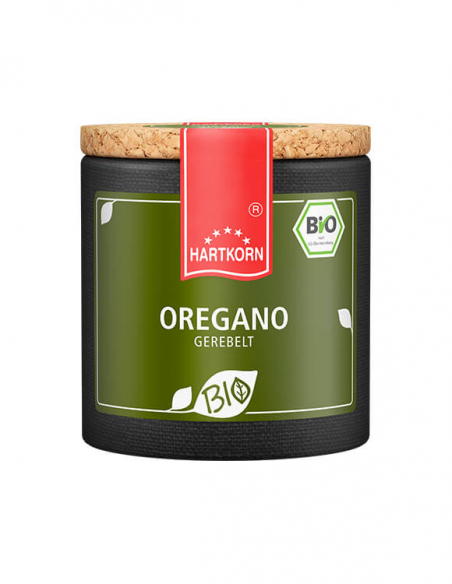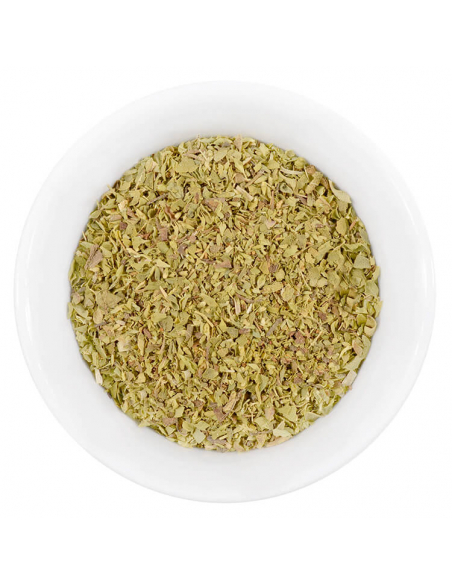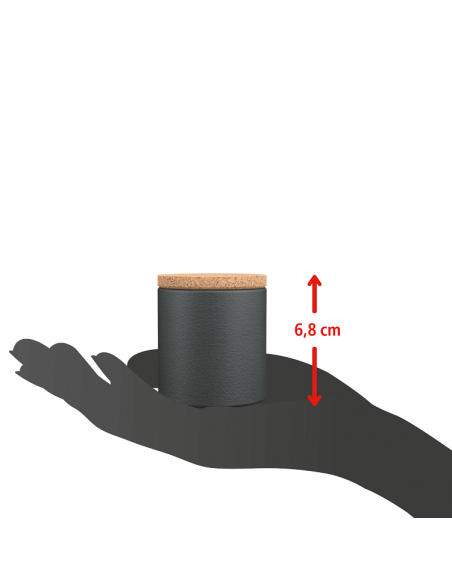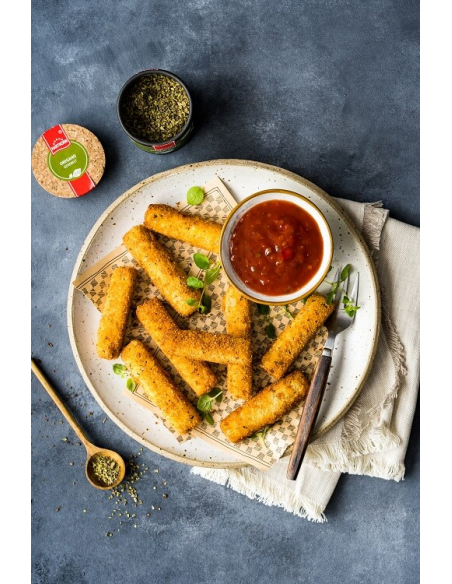 Mhhhh, that smells like the Mediterranean: Our organic oregano brings you with a single bite directly into the sun. Whether tomatoes, pizza or souflaki - oregano is with its slight pungency and its tangy-peppery note a real all-rounder and no kitchen is imaginable without it.
At the latest since the success story of pizza, oregano is one of the all-time favorites of spices of our time. This is also due to the fact that the herb knows how to deal perfectly with a wide range of flavors: fruity acids are refined, bitter roasted flavors are softened by oregano and sweet spiciness is intensified. It will come as no surprise that this spice makes a perfect match with tomatoes, zucchini or eggplant.

A real sun worshipper: Oregano belongs to the labiates and likes it comfortably warm. Of course, you can also grow it in your home garden - but in cool locations, the plant simply doesn't develop its full aroma. And here's a little fun fact on the side: In the Middle Ages, the spice was actually believed to be effective against witches.
Ingredients*

Oregano**

Type

Cork lid box

Filling Weight

11g

Recommended for

Pasta dishes
Pizza
Sauces
Soups
Vegetables

Hints

** Aus kontrolliert biologischem Anbau
*May contain traces of cereals containing gluten, mustard and celery For further Informations on Ingredients, Mandatory information according to LMIV, etc
Customers who bought this product also bought: