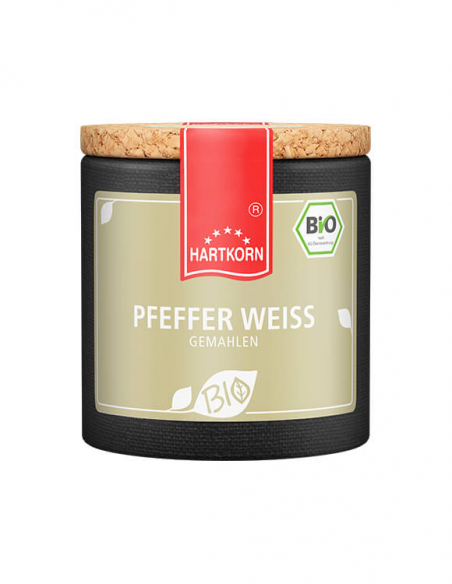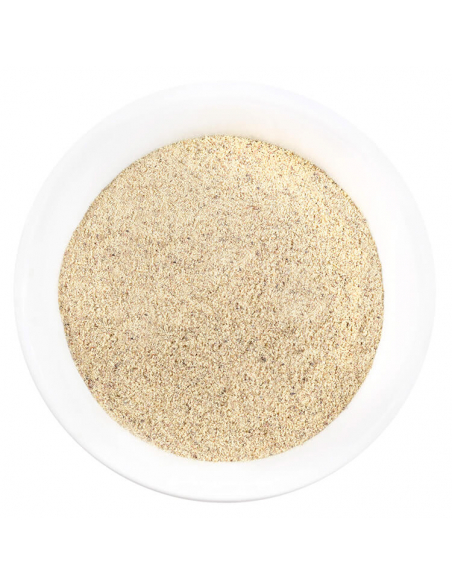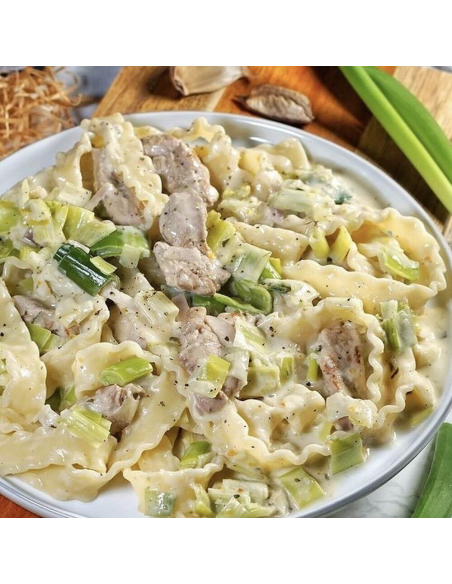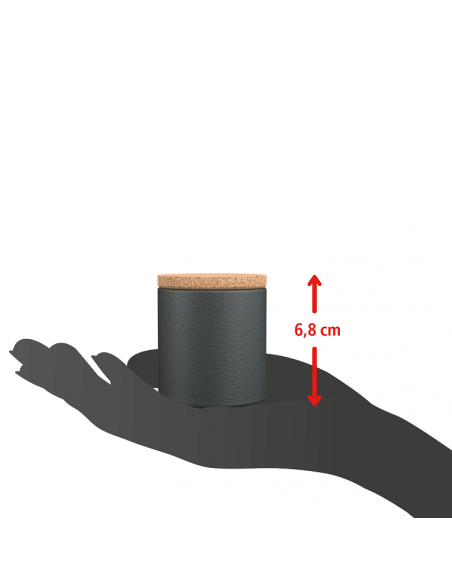 Bio spice pepper white ground
Black, green or white? Pepper comes in very different colors on the plate and in the spice rack. But what makes our white organic pepper so special? We'll tell you: Although the ground white pepper has less pronounced aromas than the classic black pepper, it makes up for it with a decent plus in spiciness.
Visually inconspicuous - tastes a blast. Of course, the white pepper goes really well with white meat, fish and sauces, because you do not notice it visually. In terms of taste, however, it is the first choice when it comes to a good portion of spiciness.

Three colors one fruit: Would you have thought that green, black and white pepper are the same fruit? Well, they are. Decisive for appearance, taste and pungency are ripeness and processing of the pepper berry. White pepper, for example, is red to begin with. This is because it consists of the fruits that have had time to ripen completely. Then they are watered, peeled, freed from the pulp and then dried.
Ingredients*

White Pepper**

Type

Cork lid box

Filling Weight

50g

Recommended for

Bakery products
Fish dishes
Meat dishes
Potatoes
Salads
Soups
Vegetables
bright sauces

Hints

** Aus kontrolliert biologischem Anbau
*May contain traces of cereals containing gluten, mustard and celery For further Informations on Ingredients, Mandatory information according to LMIV, etc
Customers who bought this product also bought: