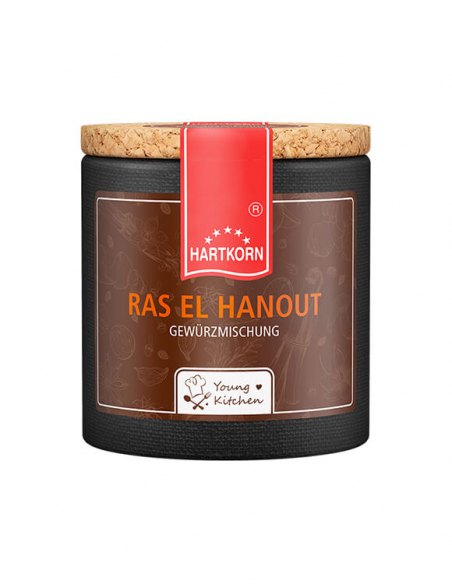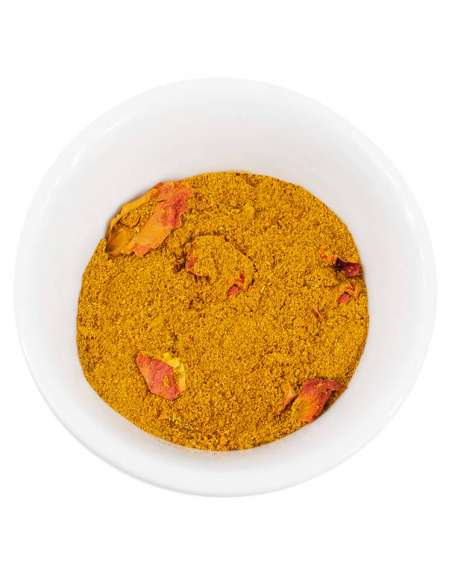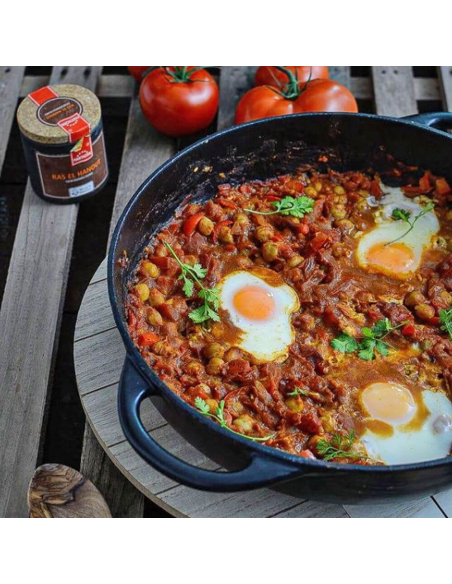 Young Kitchen Ras el Hanout spice
Let me introduce you: Ras el Hanout, the boss of the country. Only he was allowed to make the mixture originally. This Arabic spice mixture is especially suitable for dishes with long cooking times.
 The Arabic spice combination Ras el Hanout combines pepper, cumin, nutmeg, turmeric, coriander and other spices to an incomparable blend. Here is a tip for the preparation: Cut 250 g carrots into small pieces and stew them with 1 teaspoon Ras el Hanout and some salt in 25 g butter and a shot of water until soft (cooking time approx. 2025 min.). Add 25 ml coconut milk and mash coarsely.
Ingredients*

Anise
Cardamom
Chilli
Cinnamon Cassia
Cloves
Coriander
Cumin
Galangal root
Ginger
Lavender flowers
Nutmeg
Pepper
Piment
Rose blossoms
Turmeric

Type

Cork lid box

Filling Weight

45g

Recommended for

Oriental dishes
Stews

Hints

*May contain traces of cereals containing gluten, mustard and celery For further Informations on Ingredients, Mandatory information according to LMIV, etc

Spice Category

Spice Mixes
Customers who bought this product also bought: