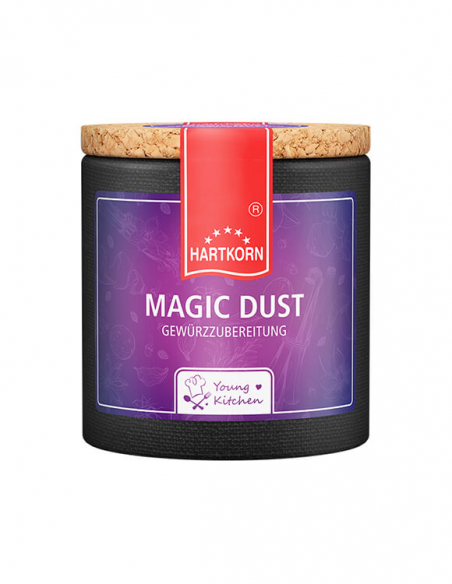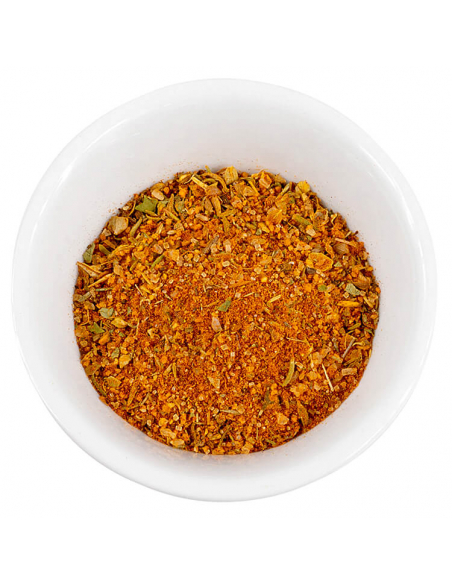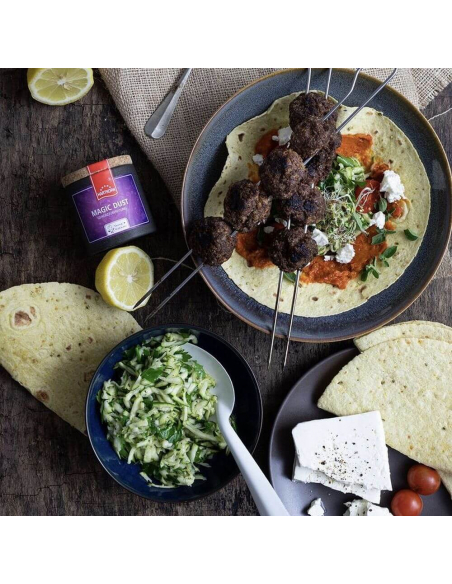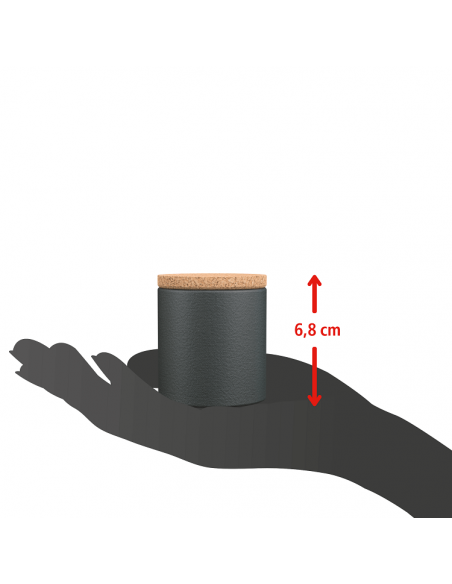 Use this spice and as if by magic your grilled food will enchant all taste senses - our all-rounder for kitchen and grill!
Magic Dust

Enchant your guests with the magical taste of Magic Dust.
Mix some olive oil with 5 tablespoons of spice. Rub 5 chicken thighs and 5 quartered potatoes with it and let it sit for 30 minutes. Spread the mixture on a baking tray and cook at 200 degrees top/bottom heat for 1 hour.
Ingredients*

Cane Sugar
Gewürze (Paprika geräuchert, Knoblauch, Kreuzkümmel, Thymian, Pfeffer, Chili, Oregano, Piment, Koriander)
Sea salt

Type

Cork lid box

Filling Weight

60g

Hints

*May contain traces of cereals containing gluten, mustard and celery For further Informations on Ingredients, Mandatory information according to LMIV, etc

Spices A to Z

M

Spice Category

Spice Preparation
Customers who bought this product also bought: