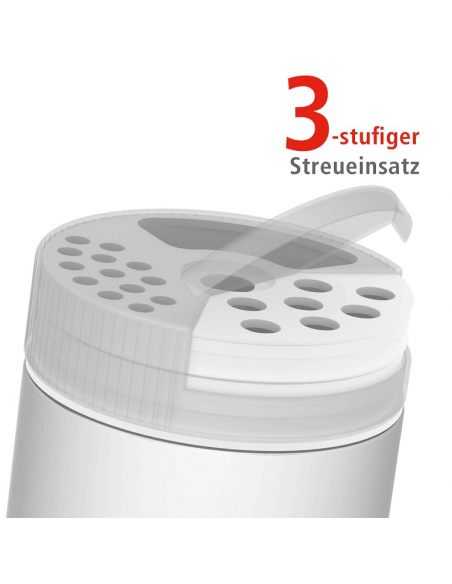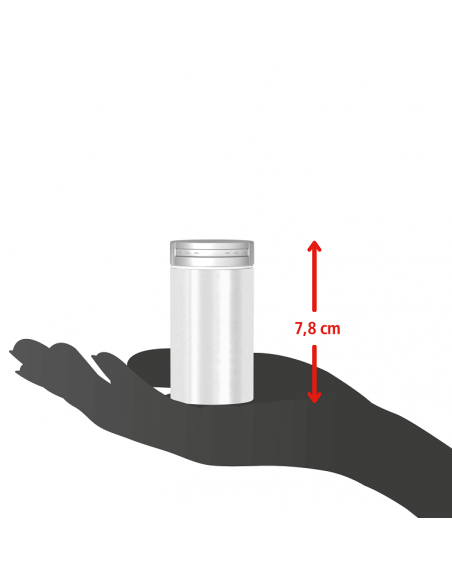 Spice shaker black cumin Nigella, whole
3-stage spreading insert (fine, coarse, open)
refillable in "open" position
resealable
aroma and light protected
appealing optics
lid label for drawer storage
whole black cumin "Nigella
When grated, black cumin develops a spicy, cumin-like aroma. In taste, on the other hand, it is bitter at the beginning and then slightly hot and spicy. Especially in the countries of the Middle East and Turkey, the black cumin seed is often used in combination with sesame seeds to flavor bread. Nevertheless, it is also suitable for other baked goods, desserts as well as for curd cheese, cheese and for preparing sauces. Black cumin is also suitable for refining meat and fish dishes as well as for vegetables and salts.
In India, black cumin is added unground to legumes and vegetables. It can be dry-roasted beforehand, which enhances its flavor and aroma. By the way, black cumin also tastes fantastic on the classic jam bread and adds a very special touch here. Try it!

Black cumin - the millennia-old spice

Do you have black cumin on your spice rack? It is often used in oriental, Turkish or Indian dishes. If you like black caraway, you will find whole caraway in our assortment. If you look at the history of black cumin, you will find that this spice has been around for more than 3,500 years. Black cumin was not only used to refine dishes, it was even used as a medicine in many cultures.
Black caraway seeds - versatile

Black cumin is the seed of Nigella sativa, a pretty flowering plant that develops cumin seeds after flowering and thus reproduces. Humans do not only use them for seasoning food, black cumin oil can also be produced from the seeds. We at Hartkorn Gewürzmühle have for you our tasty black cumin in whole seeds, which you can use in many ways. In addition to savory dishes, it also goes well with stews, chutneys, cheese and cottage cheese, sauces and even in cakes. And of course traditionally on pita bread, where it provides a unique flavor along with sesame seeds.

Black caraway - the special flavor note

Black caraway has a very unique taste. It is bitter at first, but then turns into a spicy pungency. Black cumin is certainly not to everyone's taste, but those who have learned to love it will not want to miss it in their daily cooking. You can get our black cumin in whole seeds in a practical spice shaker with a filling weight of 30g. This should be enough for a while. However, if you use more black cumin than you had planned, make a small stock and order several spice shakers. That way you won't run out of black caraway so quickly.
Ingredients*

Black cumin

Type

Spice shaker

Filling Weight

30g

Recommended for

Cake
Chutneys
Indian dishes
Lentil dishes
Pepper substitute
Pita bread
Turkish dishes
oriental kitchen

Hints

*May contain traces of cereals containing gluten, mustard and celery For further Informations on Ingredients, Mandatory information according to LMIV, etc
Filling height technically conditioned
Customers who bought this product also bought: