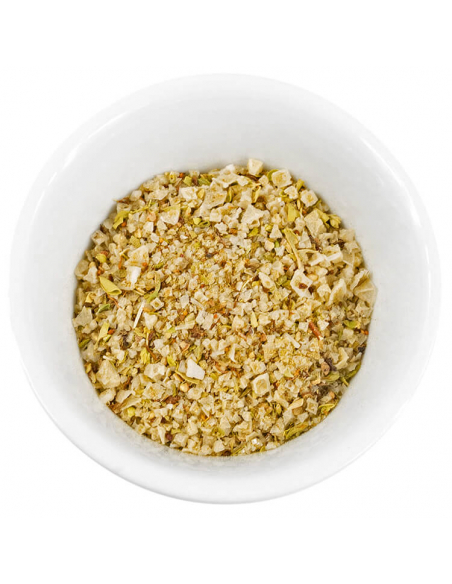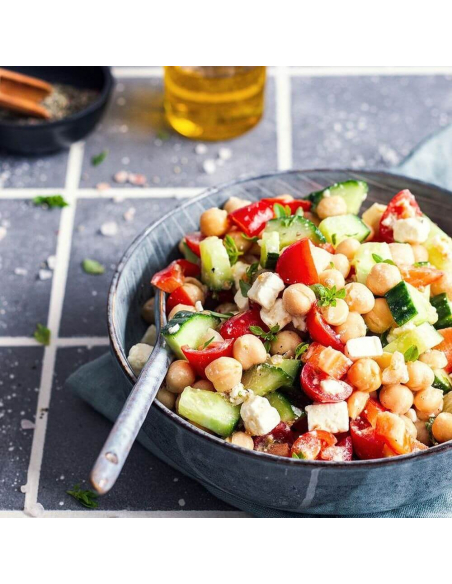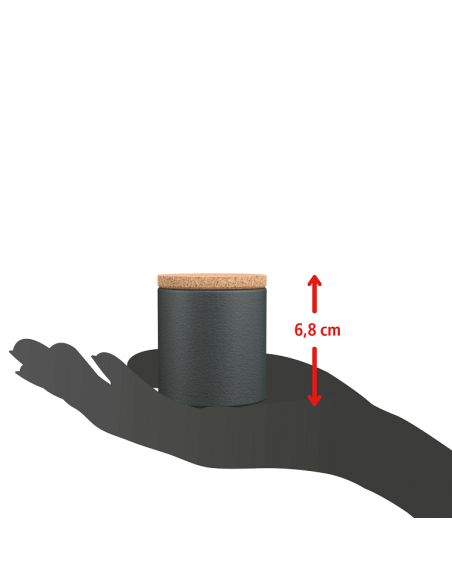 Bio spice fleur de sel mediterran
Summer, sun, beach and salt? Nothing transports you to the Mediterranean as quickly as the combination of aromas of rosemary, pepper, oregano and savory, which combine with the delicately melting crystals of Fleur de Sel Mediterranean to create the perfect finishing salt.


Finishing topping or table condiment? Our organic fleur de sel mediterran is perfect for both tasks. Just a pinch is enough to conjure you into the world of Mediterranean flavors. Sounds good, doesn't it? And it's as simple as it gets, because this salt goes well with meat and vegetables. A little tip: If you have a spontaneous visitor and want to shine with a lightning herb butter, then quickly mix some of the Fleur de Sel Mediterranean into your butter and bang, you're done.

A flower of salt? Yes, that's what the name Fleur de Sel means. And the name doesn't just sound nice, it also describes quite well the special feature of these delicate salt flakes. They are formed when sea salt settles as a thin crust on the surface of the water in the so-called salt marshes on windless days. Even today, the fleur de sel is still skimmed off by hand.
Ingredients*

Fleur de Sel (80%)
Oregano**
Pepper**
Rosemary**
Savory**

Type

Cork lid box

Filling Weight

45g

Recommended for

Fish dishes
Meat dishes
Quark dishes
Raw food
Salads
Vegetables

Hints

** Aus kontrolliert biologischem Anbau
*May contain traces of cereals containing gluten, mustard and celery For further Informations on Ingredients, Mandatory information according to LMIV, etc
Nutritional values per 100 g


| | |
| --- | --- |
| | |
| Energy | 266 kJ / 64 kcal |
| Fat | 1,9 g |
| - thereof saturated fatty acids | 0,4 g |
| Carbohydrates | 10 g |
| - thereof sugar | 9,7 g |
| Protein | 1,6 g |
| Salt | 77,7 g |
Customers who bought this product also bought: